Mellon grant will support advancement of racial equity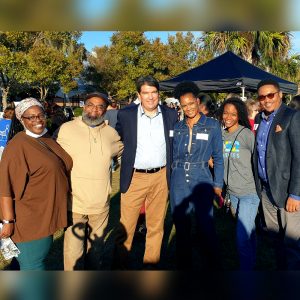 The Andrew W. Mellon Foundation recently awarded UF a $750,000 Humanities in Place grant to collaborate with Gainesville's historically Black neighborhoods to conduct research and celebrate their stories through the arts. The grant will fund the Racial Equity in Community-Engaged Research project, bringing community members and UF College of the Arts faculty into partnership.
Visit the College of the Arts website to learn more.
Pictured above: SPARC352 partners Terri Bailey, Turbado Marabou, Andrew Telles, Dionne Champion, Alana Jackson and Osubi Craig.